Sharaf DG
Wow! best offers / Deals at Sharaf DG, Check out the latest offers on Electronics, Laptops, Tablets, Mobiles, LED TVs, Cameras, Home Appliances, Gaming Consoles & much more etc.

Best Offers @ No.1 Electronics store "Sharaf DG"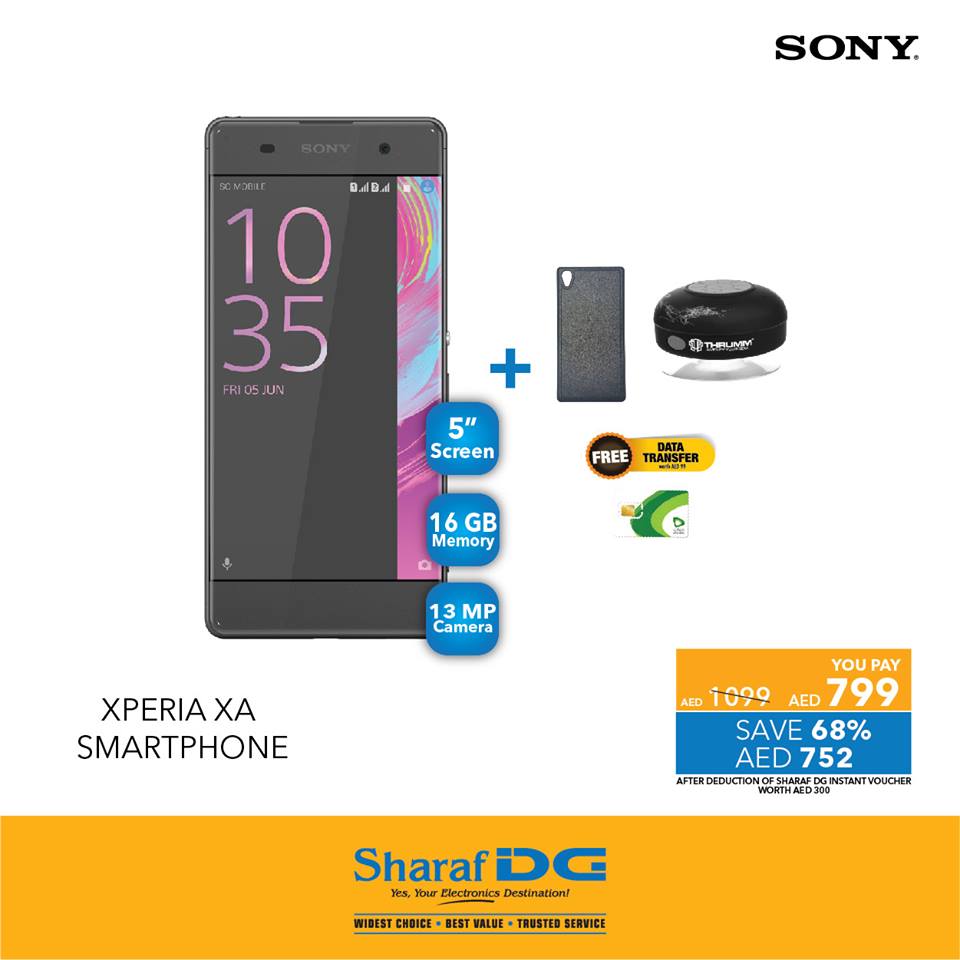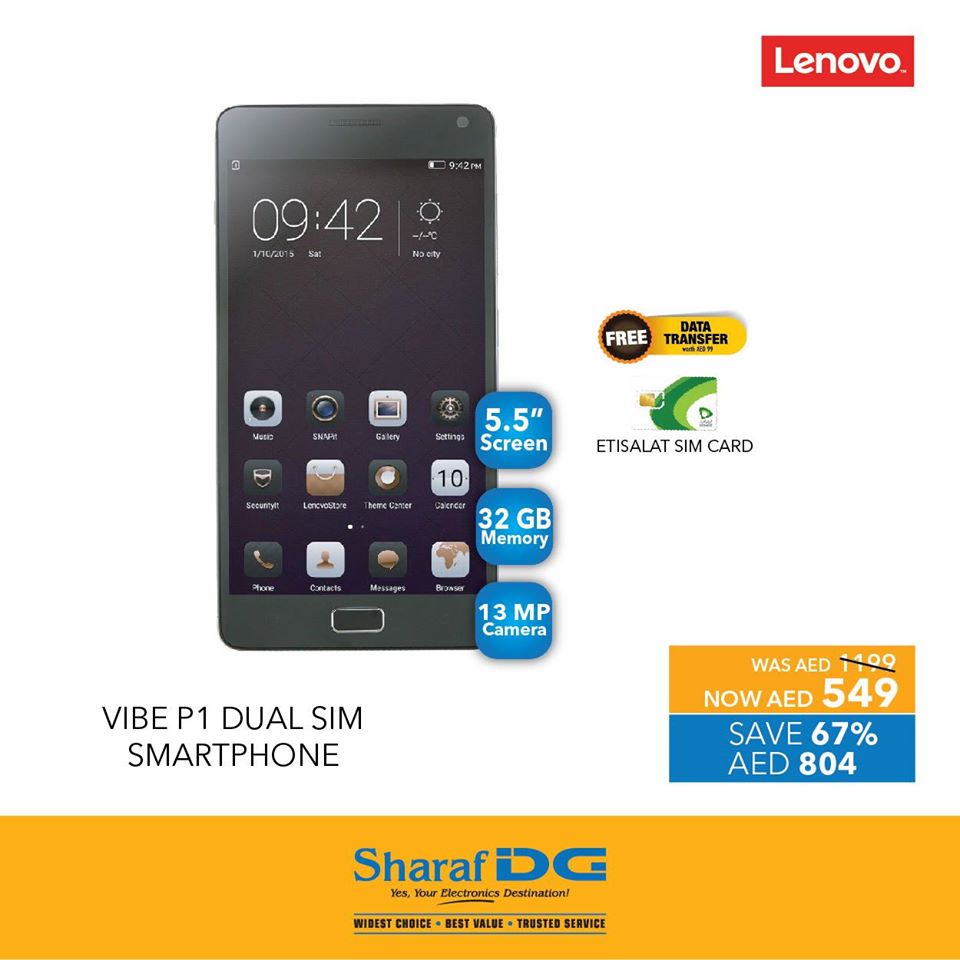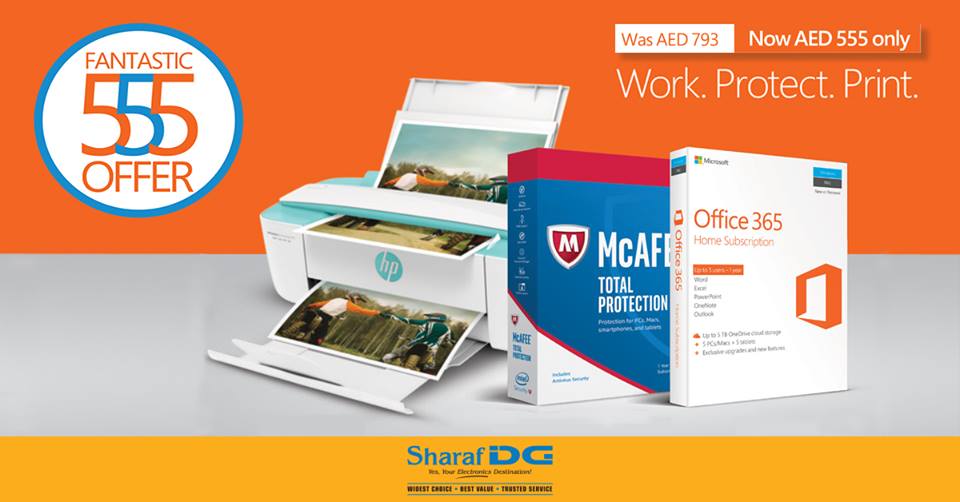 Offers for a limited time only! Terms and Conditions apply.
-:Important Note:-
For more details; "Stock availability" , "Validity period of this offer" & "Current price" Etc., Kindly check with respective power retailer. We apologize for any inconvenience caused; Terms of use.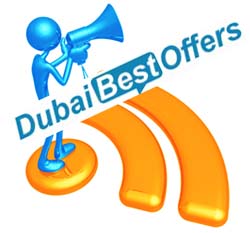 Best Price Guarantee:-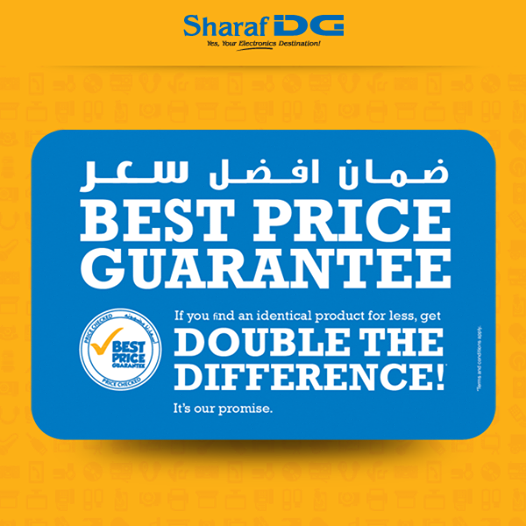 Air Miles:-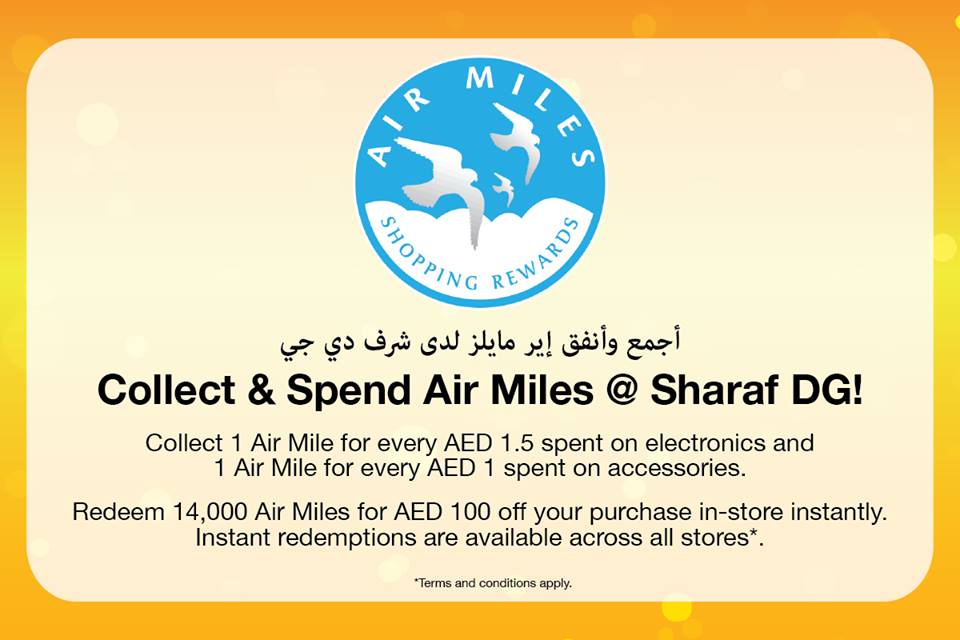 Sharaf DG:-

Sharaf DG – Yes, Your Electronics Destination!
Sharaf DG is the best Electronics Store in UAE. Sharaf DG is a whole new concept in (information technologies) electronics retailing in the UAE conceived to meet the growing demands of the discerning consumer.
Sharaf DG is not just an electronics store, but a new lifestyle experience for everybody looking for a wide range of all type of electronics & entertainment with sections such as DG Electronics – for home entertainment; DG Mobile – for mobile phones and palmtops; DG Compuzone – for all computing needs; DG Games – a children's entertainment area that includes 10 gaming consoles;DG Click – for cameras and photography; and DG Extras – for accessories and extras.
Sharaf DG offers not just the widest range under one roof; it also comes at best value. In addition, Sharaf DG have strived to attain a superior level of trusted service. The staff of Sharaf DG is able to answer all of your queries in a knowledgeable manner and is equipped to advise you on what is best for you to buy, taking your needs into account. Sharaf DG doesn't want to make a quick sale here. They wants you to come back again and again." Brands available at Sharaf DG include Apple, Vaio Sony, HP, Acer, Toshibai, Lenovo, Asus, Panasonic, JVC, Toshiba, Sanyo, Philips, Casio, Kodak, Konica, Canon, Nokia, Brother, Hitachi, Vinverth, Yashica, BenQ, Compaq, Intel, Sony Ericsson, Minolta, Olympus, PlayStation, X-Box, Samsung, LG, Fuji, Motorola, I-Mate, Palm, I-Pod, Garmin, Fylbook, Philips,Prima, Sharp, Fujitsu Siemens, Harman Kardon, Denon, Marantz, etc.

Superbrand 2015:-
Sharaf DG has been awarded the "Superbrand 2015″ by the UAE Superbrands Council.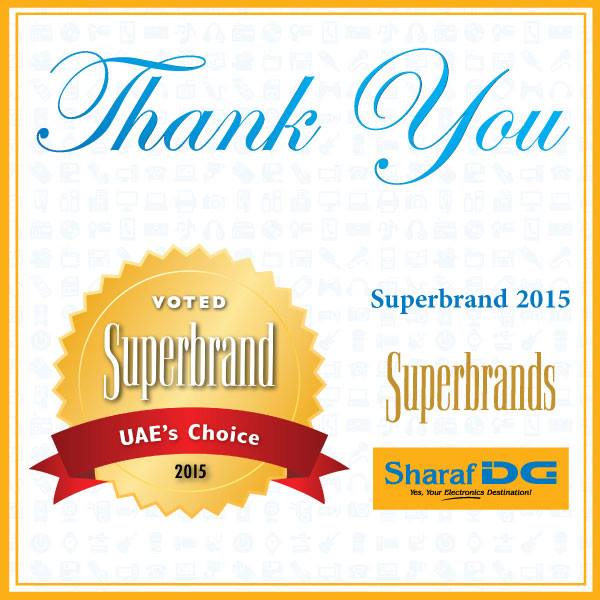 Sharaf DG won the "Most Admired Retailer of the Year, 2014″, "Consumer Electronics" by Images Retail ME.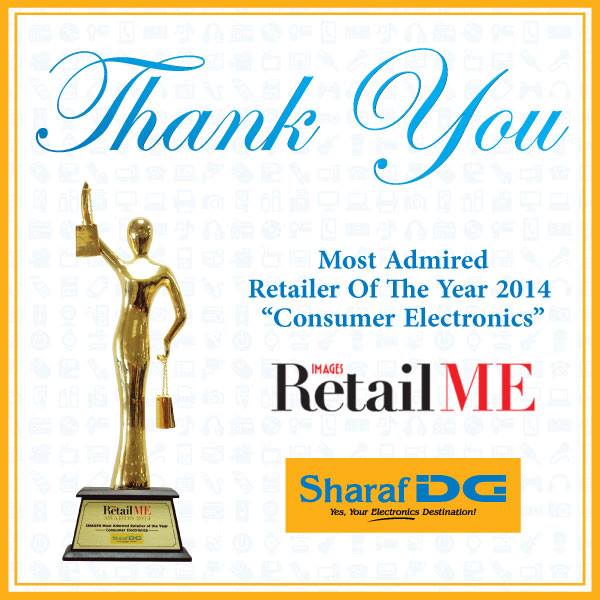 ———————————————————————————————————
Find more offers and deals by visiting at www.dubaibestoffers.com
Get to know daily top best Offers, Deals, Promotion, Discounts, sales on electronics,Laptops, Mobile, TVs, Cameras, Home Appliances in Dubai UAE.